Hello Readers!!!
The previous week was both energy-consuming and fulfilling at the same time.
The weekdays was spent as usual..working. Then friday came.
Met up with the "Brain" casts..Who else rite?
Nad aka tipah and Shah aka Ian. We break fast together and after that..
Jeng jeng jeng!! Shopping!! Ok the shopping bit was fun but..the haze was a killer. It started to make me feel stuffy and uneasy at the end of the day.
The next day was even a killer. My condition was not-so-bad when I reported for the performance at Taman Warisan together with Mas and Nurul. However, the haze was getting really bad by 6pm and I had already started coughing and feeling breathless. So after everything, went to break fast with Nurul. As expected everywhere was packed with people and so we had our later break fast at BK. By that time, my chest was aching. As soon as I reached home, asthma attacked. Shit ah! It been so long since I last had asthma and now because of the horrible weather I am having one. So I thought by Sunday it would be fine. BUT no. It didnt. This sucks ah and now I'm on MC for a day. Yes. I did not report for work today. I went to the clinic and true enough..was diagnosed with RTI. haiz.
Ok enough of my complaints aboout the weather.. Why not I post up picture of me and my IDOLA. Argh!! So happy to meet him. He is one of the talented guy around but sadly he RARELY appear on TV. He should have his own talk show ah! Now..Here's presenting..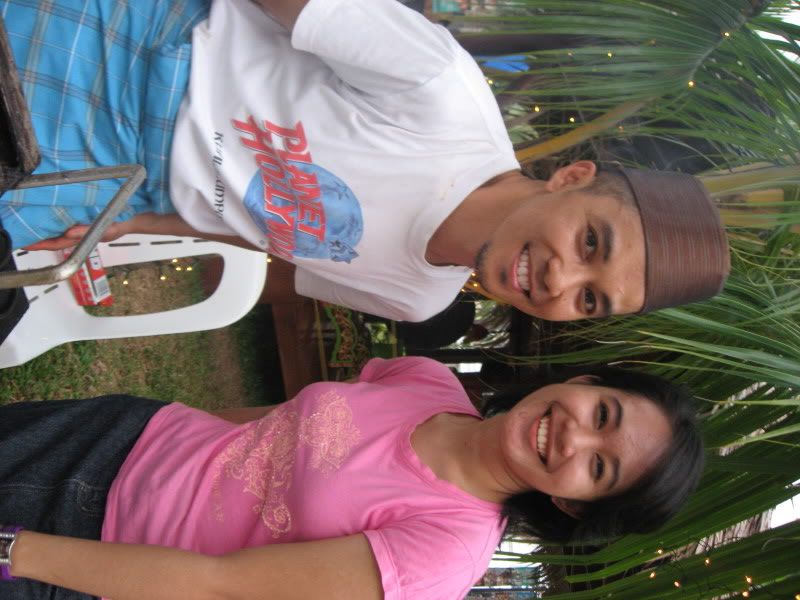 CIK ALI & ME!!!